Whether you're planning your month or grading papers, these free teacher planner stickers will be a fun addition to any paper. Cutting them out is easy with the print and cut feature of your Cricut.
This post contains affiliate links which mean I make a little something when you purchase through the link with no extra cost to you.
Lately I've been super obsessed with planner stickers. Although there are some really cute planner stickers in the stores, I love making my own. With the print and cut feature on my Cricut, it helps the planner sticker making super easy!
As we get closer to the end of the school year, I've been thinking about those awesome teachers we've had this year. I thought it be super fun if I combine 2 of my favorite things, teacher appreciation gifts and hand lettered planner stickers. These teacher planner stickers turned out so fun! I've included some for the teacher to put in their planner, but also some stickers that would look cute on a student's graded paper.
Free Teacher Planner Stickers
To make these planner stickers pick up your favorite full size sheet label paper. Load the label paper into your color printer and get ready for some bright colorful fun stickers. These could be cut by hand once they are printed, but I prefer to use my Cricut Maker and use the print and cut method. There are 2 png files to download and you can upload them into your Cricut Design Space. See This video on how to print and cut planner stickers with Cricut.
Please NOTE: the new print and cut size for these files is 6.75 wide by 9.25 tall.
Once you have uploaded your planner stickers into Design Space, open up the file from your uploads library. Size the files to 6.75 wide (and if you keep the crop lock button on, it will automatically set the correct height). Once the file is sized, click make it and print the stickers onto sticker paper or label paper. Place the printed stickers onto a cutting mat, select paper as the the type of material to be cut if you are using label paper. Load the mat into the Cricut machine and click the go cut button. Once the machine reads the registration marks, it will start to cut out the stickers. Unload the mat once the cutting is done and you are ready to start adding stickers to all the things!
You can download the free teacher planner stickers using the download link below. This is a zip file, so make sure to unzip the file and there will be 2 pages to print and cut. These are for personal use ONLY.
Check out all these amazing Cricut projects especially made for teachers! I know a couple teachers who would love these!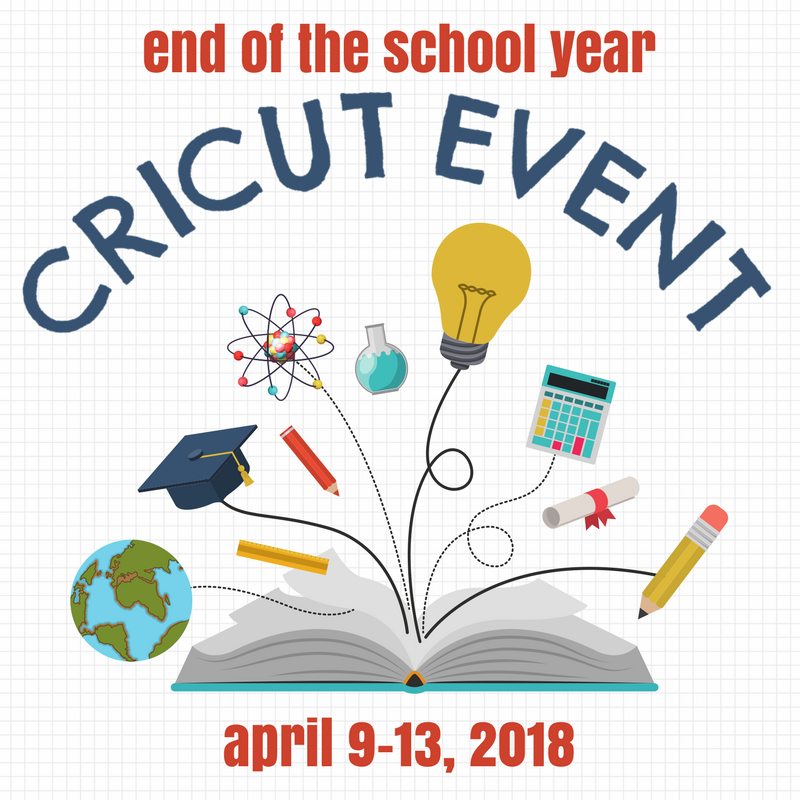 And if you're looking for even more ideas, check out all of my teacher appreciation gift ideas. They all take less than 30 minutes to make.
Have so much spoiling those teachers and celebrating the end of the school year!
Happy Planning!
Liz
Title:
Free Teacher Planner Stickers Print and Cut
Mentions:
Cricut Projects, free printables
Keywords:
Free Teacher Planner Stickers
Last Updated:
May 10, 2020