Make a new wreath this season. With just a few supplies and only 15 minutes you can make an Easy Fall Wreath that will look beautiful on your door.
I love making wreaths for my front door. Actually, I enjoy making door decor even if it's not a conventional wreath shape. Some of my favorite door decorations have been this Thanks and Giving Photo, this Welcome Witches Plaque, and this Fall Leaf Wreath.
Door decor that only takes minutes to make is also something I really enjoy. And when I get to use flowers in Fall colors, my favorite season because of these colors, I am even more happy.
To make this easy fall wreath you only need a few things. About 3 bunches of silk flowers or leaves in the colors you want to use. I always pick bunches that have things other than flowers in them, like pine cones or berries. You will need a grapevine wreath form. And a pair of wire cutters to cut your flowers apart.
The first thing you do is use the wire cutters to cut the individual flowers, berries, leaves and stems from the main part of the bunch. Try not to cut them too short. You will need at least 6 inches (try to keep them longer if possible) on the end of each pick to work through the grapevine.
Start adding your flowers to your grapevine wreath. You don't need any glue or anything to hold your flowers in place. Of course you can use those things if you want, but the vines in the wreath form usually will hold the wired ends of the flowers on the wreath.
You can either start in the middle and work your way out. Or start at the ends and work your way in to create the look you want. You can remove the greenery from the flowers if you want or keep it if you want to have a few green leaves in your wreath.
Keep adding or taking away flowers as you like. Play around with it until you have something you love. There is no glue holding things in place so you can add and remove things easily. When you are all done, you can turn the wreath over and weave some of the wired ends poking out through the grapevine wreath.
I decided not to add a bow to my wreath this time. But I love a good bow. I've got a couple great tutorials for you on how to make a big bow for a wreath and how to make a double ribbon bow.
Easy Fall Craft Ideas
I'm so excited to be joining a fantastic group of creative crafters the next couple months to share some creative fun with you. This month we are sharing easy fall craft ideas that I'm sure you are going to love. Each month I will share a creative craft project tutorial and link to some other great creative crafts. Along with all the tutorials, you can also enter to win an awesome giveaway. Scroll down to see what this month's giveaway is!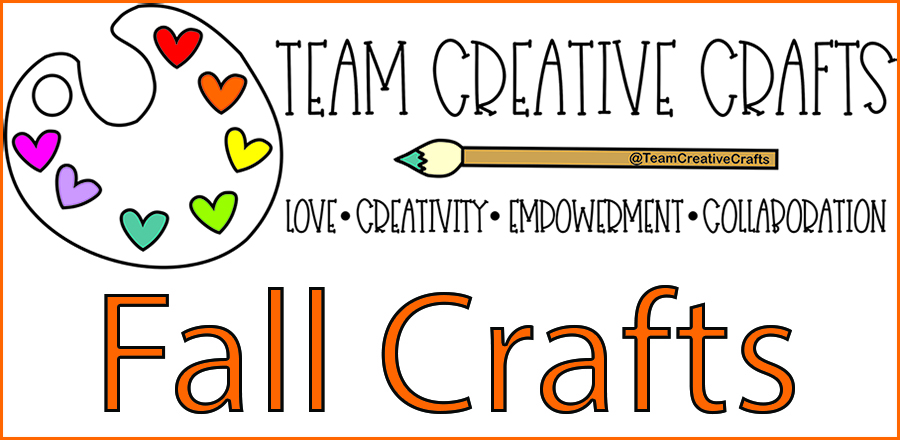 Check out all these easy fall craft ideas! Make sure to hop around and see all the tutorials or grab all the free cut files. It's never too early to start your fall crafting!
And don't forget to enter our giveaway! We love crafting and want you to love it too. So Good Luck!
a Rafflecopter giveaway
Happy Crafting!
Liz
Mentions:
home decor, tutorial, wreath
Keywords:
Easy Fall Wreath
Last Updated:
September 9, 2021