This is a sponsored recipe for Wholly Guacamole through 15 minute suppers. Recipe and opinions are my own.
Even though the weather is turning warm, I still enjoy a hot sandwich. Especially if it includes melted cheese! Well this southwestern panini not only is warm and has melted cheese, but also includes turkey, tomato, olives and creamy guacamole (it takes this sandwich over the top).
I was so excited when a fun package arrived of all things Wholly Guacamole! I didn't realize the variety that was available. And those minis! Perfect for afternoon snacking.
If you don't have a panini maker, I'm sure a hot griddle would work just as well. We just happened to have one!
Yield: 4
Southwestern Panini
Cook Time 15 minutes
Total Time 15 minutes
Ingredients
4 ciabatta rolls
1/2 pound sliced turkey
4 slices monterey jack cheese
1 small can sliced olives
1 tomato thinly sliced
chipotle mayo
1 (8 oz) package classic Wholly Guacamole
Instructions
Heat panini maker (or griddle)
Slice rolls, and tomato. Open all packages and line up ingredients.
Assemble sandwiches. Start with 1/4 of the guacamole on bottom of each roll, layer with turkey, cheese, olives, tomato and spread chipotle mayo on top roll (you could use regular mayo if you don't want it spicy).
Place assembled sandwich onto panini maker (ours did 2 at a time), cover/press for 5 minutes or until cheese starts to melt.
Slice and serve.
This southwestern panini was a great mix of creamy, cool and spicy. If you like spicy, substitute pepper jack cheese and use the spicy wholly guacamole. That is what I made for my hubby. It would have been a little too spicy for me.
With a side of Wholly Guacamole roasted tomato salsa, this meal will have you in the perfect Cinco de Mayo party mood! Ole'!
Need more quick 15 minute recipe ideas? Check out these other great #15MinuteSuppers!
Follow 15 Minute Suppers on Facebook | Twitter | Instagram | Pinterest
and look for the #15MinuteSuppers hashtag too!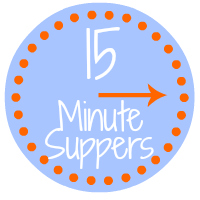 BLOGGERS: Would you like to join us at #15MinuteSuppers? We'd love to have you! Please check out the 15 Minute Suppers website or ask to join the Facebook group (for bloggers) to participate on Fridays…we'd love to have you join us.
Disclosure: This is sponsored recipe for Wholly Guacamole through 15 Minute Suppers. Recipe & opinions are my own.
Here is the best part!
Wholly Guacamole is giving away a bunch of prizes to you! In fact, 18 people will be winning this giveaway!
The first prize is a year supply of guacamole (in coupons and other goodies)
Then 17 people will win the 2nd prize – a cooler full of goodies just like I received! (see above picture)
Enter using the rafflecopter below. This giveaway will end 4/25 at 11:59 PM.
To follow along and see new recipes using Wholly Guacamole products:
Website: https://eatwholly.com/
Facebook: https://www.facebook.com/WhollyGuacamole
Twitter: @eatwholly
Instagram: @eatwholly
Google +: https://plus.google.com/+whollyguacamole/posts
Happy Cooking!
Liz
Title:
Southwestern Panini with Wholly Guacamole #15MinuteSuppers
Keywords:
Southwestern Panini
Last Updated:
May 10, 2020